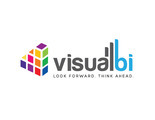 Sr. UX Designer - Product Design
Description
We are seeking bright, intelligent User experience designer with strong interest and expert capabilities in the design and development of engaging user experience.
The candidate will thrive in a work environment that requires strong problem-solving skills with an aptitude for team collaboration and open communication.
This individual should provide creative ideas to a design engagement and be able to perform in a fast-paced and innovative development environment. A thorough understanding of contemporary user-centered design methodologies is a must.
Responsibilities include:
Designing the interaction with the solution
Visual design definition and execution
Collaborate with the Solutions team, understand the requirements thoroughly and develop wireframes which can be used to develop the actual product pages.
Work with delivery team to quickly build clickable HTML solutions that can be used in demonstrations.
Perform other duties as assigned
Requirements
5+ years of user experience design for web-based and analytical applications that runs on desktops and mobile devices
Certified Designers will be given preference (HFI/HCI)
Ability to conceptualize the solution and create professional looking visuals
Strong hands-on experience in creating wire-frames
Hands-on knowledge in tools such as Photoshop, Illustrator, Balsamiq and associated design tools
Well-experienced with User Interface design patterns and Information Architecture
Good understanding of Analytical and Web applications
Good communication and written skills
Keyskills
Photoshop, Balsamiq, Flash, Animation, Illustrator, Dreamweaver, UI Design, UX Design for Software
products, Motion Graphics
Preferable: Javascript, Invision or similar prototyping tool
Benefits
A vibrant and dynamic culture with an accomplished peer group of professionals
Emphasis on learning & development
Note: Candidate's creative portfolio link must be available along with the CV for evaluation.