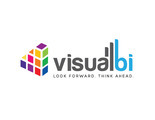 Senior Developer / Tech Lead - Full Stack
Description
Are you looking for exciting opportunities in core product development with a top notch R&D organization? Will you be excited to
Build products using the latest technologies and tools
Work in a collaborative environment where experimentation is highly valued.
Build your own career path
Then, this role is for you!!!

We are looking for Technical Architects/ Technology Specialists who can drive the development of front-end controls and integrate them with proprietary (e.g. SAP BI) and open source BI platforms. Specifically you will be
Mentoring the team and lead by example by driving best practices in coding, standards, compatibility, performance, documentation and reviews
Involved in active development of our products, extensions and internal tools
In close collaboration with product owners, architects, UI and UX designers
Creating single page apps, visualization extensions integrating with vendor APIs, UI components and libraries
Challenged to learn new technologies
Encouraged to step out of your comfort zone for personal development
Rewarded for your active participation in our open, learning and team-focused culture
Accountable for high code quality and diligence unit testing
Ensure that deliverables' are highly optimized for performance and usability across browsers and devices
Quickly and effectively understand and translate business requirements into technical solutions while adhering to the agreed specification.
Requirements
Extensive experience on front-end, full-stack application development
Experience in modern JavaScript frameworks (React, Angular, Vue.js), standards & patterns
Familiarity with databases like MySQL, Oracle, SQL Server, No SQL etc.,
Deep understanding of HTML, CSS, JS & SVG
Experience with the front-end tooling ecosystem (Webpack, Babel, CSS Preprocessors etc., )
Experience with D3 or charting libraries, SVG / CSS animations is a considered a big plus.
Experience with Rest API / Graph API development is considered a big plus.
Knowledge and experience of Agile software development processes and methodologies
Strong communication skills (written and verbal)
5+ years of experience in development
Desired Qualifications:

Comfortable with test driven development, pair programming, and experience working with remote team members
Basic knowledge of plugin development
Benefits
A vibrant and dynamic culture with an accomplished peer group of professionals
Emphasis on learning & development
Take charge of your career by choosing any long-term specialization within SAP BI portfolio
Top pay for top performance
Comprehensive health and group insurance cover
Other benefits such as employee referrals, vacation policy, paternity/maternity leave, broadband reimbursements (subject to business requirements & approvals)
And many more