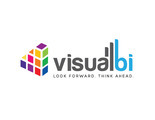 Description
Here is a great opportunity to be on the forefront of learning and development by continuously acquiring and upgrading competencies in SAP BI.
Expand your skillset, understand the as-is business processes and system architecture, get exposed to cutting technologies and take ownership of the entire SAP BI landscape.
In this role, you will be part of an elite team of BI professionals and will specifically drive the following :-
Monitor BW process chains and other scheduled data loads. Perform detailed level analysis and resolve data load issues in a timely manner.
Work independently to identify and resolve data inconsistency issues.
Understand and proactively communicate the impact of failed BW processes and data inconsistency issues
Enhance existing or develop new InfoCubes, DSOs, Multi-providers, Queries, datasources, Infopackages, transformations, DTPs, Routines and Process Chains
Develop and trouble shoot ABAP programs including BW extractor user exits, customer exit variables and start/end/expert routines
Understand the BW transport management process and ensure all changes/enhancements are migrated to Production.
Implement BEx query and data load performance optimization through Query monitor, Aggregates, Indexes, InfoCube Compression, InfoCube Partitioning, Statistics, and BW Accelerator
Evaluate new SAP BI technologies by building proof of concepts and demonstrations
Requirements
1 to 5 years of relevant, hands-on experience with one (or a combination) of the following specializations:
SAP BW 7.x Production Support
SAP BEx
ABAP
SAP ECC extractors
 Following expertise, while optional, would be a plus
BW Upgrade Experience
Design Studio, Xcelsius, WebI, Crystal and/or Analysis for Office experience
Excellent teamwork, interpersonal and communication skills
 This position may require working Night shifts.
Benefits
A vibrant and dynamic culture with an accomplished peer group of professionals
Emphasis on learning & development
Take charge of your career by choosing any long-term specialization within SAP BI portfolio
Top pay for top performance
Comprehensive health and group insurance cover
Other benefits such as employee referrals, vacation policy, paternity/maternity leave, broadband reimbursements (subject to business requirements & approvals)
And many more…