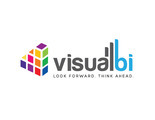 Description
We are looking out for a very creative person who can develop awesome WordPress websites, it would be great if you have experience in developing WordPress Plug-ins & have some experience in Woo-commerce too!!!
Responsibilities
Develop and manage website and all online properties
Write well designed, testable, efficient code by using best software development practices
Create site layout/user interface by using standard HTML/CSS practices
Integrate data from various back-end services and databases
Gather and refine specifications and requirements based on technical needs
Be responsible for maintaining, expanding, and scaling our site - Add new features, modify and support existing code and databases for WordPress, Joomla, Drupal and Static websites
Create and maintain software documentation
Stay plugged into emerging technologies/industry trends and apply them into operations and activities
Candidate must have a strong understanding of UI, cross-browser compatibility, general web functions and standards.
The position requires constant communication with colleagues.
Requirements
You must have experience as a WordPress developer ; building custom Themes, Plugins, and Widgets
Expertise in building responsive and scalable sites for all platforms – cross browser, cross-device compatibility validation
Expertise in Web User Interface Design (UI), Security Principles (and how they apply to E-Commerce sites, Object-Oriented Design, Web Services (REST/SOAP), Multimedia Content Development, and APIs
Deep expertise and extensive experience with modern HTML, CSS, JavaScript, and JQuery
Hands-on experience with network diagnostics and analytics tools
Expert knowledge of Search Engine Optimization processes and best practices
Comprehensive knowledge of Open Source CMS platforms including WordPress, Joomla, Drupal, and the ability to implement complex sites and create custom components, modules and plugins as necessary.
BE in computer science or a related field
Benefits
Excellent pay, benefits
Be on the forefront of learning and innovation
Be part of an enterprising and rewarding culture with highly accomplished peer group
Work within Chennai limits without having to brave 2-4 hour commutes every day
Expectations
Be a pillar of support for Visual BI's vibrant culture by always willing and eager to experiment, learn, and deliver customer value while having fun.