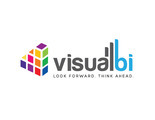 Description
Job Description




Location:- OMR, Perungudi, Chennai

"As an IT Admin – you will be responsible for providing rapid response support for the full desktop and server life cycle as it relates to the usability, integration, testing, application support, and OS upgrades and implementation. The range of the components includes but not limited to Operating System deployment/usability/troubleshooting, hardware break/fix, end user support, Asset/license management, security and monitoring in order to support the internal customers in VisualBI, Chennai




Responsibilities
Provide first line response of desktop and Operating System support.
Respond to requests for technical assistance and track this request in the helpdesk management system.
Provide desk-side technical support and assistance for the end users from different departments.
Create, maintain, terminate user accounts and groups within MS Active Directory.
Create and manage group policies within the Active Directory environment.
Ensure the workstations are patched with security updates and antivirus signature are updated periodically.
Work with different hardware vendors and product vendors to ensure the infrastructure is usable for the end users.
Provide root-cause analysis, and provide recommendations for continuous improvements to workflow, process, and technology
Requirements
0-2 years of Experience in Desktop support (or ) Networking.
Any Windows or Linux based certification are added bonus and CCNA course completed candidates are preferred.
Strong knowledge of popular Windows software programs, including Microsoft Office 2007/2010, Visio, Project, Outlook, Adobe Acrobat, etc.
Ability to perform a clean installation Windows Desktop operating system and migrate user-related data and settings from one system to another.
Ability to effectively prioritize and execute tasks in a high-pressure environment.
Candidate must have strong interpersonal skills and able to communicate both verbally and written in a professional manner.
Able to read and understand technical manuals, procedural documentation, and OEM guides.
Highly self-motivated and directed.
Keen attention to detail.
Strong desire to learn and grow technically and professionally."
Benefits
A vibrant and dynamic culture with an accomplished peer group of professionals
Emphasis on learning & development
Top pay for top performance
Comprehensive health and group insurance cover
Other benefits such as employee referrals, vacation policy, paternity/maternity leave, broadband reimbursements (subject to business requirements & approvals)
And many more…