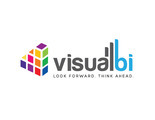 Description
Gather requirements and enhancements for developing and implementing new BI Solutions by leveraging SAP BI/BOBJ/HANA platform and landscape. Develop technical solution that integrates SAP BW/BOBJ/HANA data sources with appropriate SAP BI front-end reporting and visualization tools like SAP Lumira Designer / SAP Design Studio with optimal connectivity and configurations. Develop formatted reports and dashboard visualizations by leveraging SAP BI/BOBJ/HANA and other BI tools. Support and maintain existing business intelligence systems (SAP BW/BOBJ/HANA). Travel to various unanticipated locations in the United States to interact with clients and train end users for short or long term assignments.
Salary: $80,850/year
Work Schedule: 8:30 am-5:30pm; 40 Hrs/week (M-F)
Requirements
Bachelor Degree or foreign equivalent in Computer Science, Electronics Engineering, MIS, IT or related plus 2 years of experience as IT Consultant; Software Architect, Application Analyst or related, designing, implementing and troubleshooting SAP Business Intelligence (SAP BI/BW) and Business Objects (BOBJ) using SAP Design Studio, SAP Lumira Designer and BI Program Management.
Benefits
Salary: $80,850/year
Work Schedule: 8:30 am-5:30pm; 40 Hrs/week (M-F)