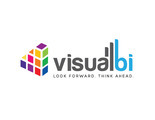 Description
Responsibilities
As a SAP BW Developer, you will be part of an elite team of professionals with established credentials in SAP Business Intelligence.
Specifically, you will build best-in-class BI solutions by leveraging your technical expertise in the areas outlined below:-
Map business requirements to the technical architecture design and data model
Design and develop BW data models & data flow objects in SAP BW 7.x on HANA and non-HANA
Build InfoCubes, ODS/DSO, Multi-providers, Composite providers, SPOs , Open ODS, Transient providers, transformations, extractors, datasources , ADPs , Process Chains and required routines.
Design and develop complex BEx queries to meet reporting requirements
Adopt data modeling & data flow design best practices to develop robust & scalable solutions.
Configure and install SAP BW Business Content
Activate, Configure & Enhance Generic and Business Content Extractors by functional area
Optimize reporting and data load performance through Query monitoring tool, Aggregates, Indexes, InfoCube Compression, InfoCube Partitioning and Statistics.
Develop and trouble shoot ABAP programs including user exits, function modules and start/end/expert routines
Be on the forefront of learning and development by continuously acquiring and upgrading competencies in SAP BI
Evaluate new SAP BI technologies by building proof of concepts and demonstrations
Enroll and get certified in a range of BI training programs organized by Visual BI for its associates
Lead technology focus groups and conduct knowledge sharing sessions
Build and nurture your expert profile online (through blogs and SCN) to establish yourselves as a BI Thought Leader in the industry
Be a pillar of support for Visual BI's vibrant culture by always being willing and eager to experiment, learn, and deliver customer value while having fun.
Requirements
2 to 6 years of relevant, hands-on experience with the following specializations:
SAP BW ETL and modeling
SAP BEx – Query Designer, Analyzer and Web Analyzer
SAP BW + BOBJ Integration
Configuration and installation of SAP BI Standard Content
Strong ABAP skills are mandatory
Following expertise, while optional, would be a plus
Hands-on experience with BW 7.5 edition for HANA (BW4HANA)
BW Upgrade Experience
BW 7.4 + HANA Optimization and LSA++ architecture experience
BW Security & Administration / BW Analysis Authorization
Excellent teamwork, communication skills and work independently with minimal supervision.
Benefits
A vibrant and dynamic culture with an accomplished peer group of professionals
Emphasis on learning & development
Take charge of your career by choosing any long-term specialization within SAP BI portfolio
Top pay for top performance
Comprehensive health and group insurance cover
And many more…
Note: Visual BI, as a policy, does not authorise external parties to conduct employment drives or extend Offers of employment on its behalf.
Upload your photo
Please provide an image in PNG, JPG or JPEG format.