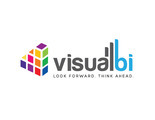 Description
We are looking for SAP HANA architects who can specifically do the following:
Architect, Design and Develop a HANA based BI solution that utilizes SAP BW, HANA Views, Predictive Analytics
Develop methodologies/best practices which will be followed by the team to develop such BI solutions
Work as hands-on engineer and mentor the junior members of the team
Participate in customer calls as a HANA expert and guide our Services team
Mentor the team and lead by example by driving best practices in coding, standards, compatibility, performance, documentation and reviews
Deliver quality products as per the estimate & plan
Ensure that deliverables are highly optimized for performance and usability across browsers and device

Requirements
5-7 years of industry experience in architecting & implementing end-to-end SAP solutions
4+ year of hands-on experience in developing HANA content - views, scripts, procedures, XS engine
Expert in performance optimizing HANA models to handle large datasets
Proven experience in implementing hybrid EDW solutions and mixed architecture scenarios using SAP BW on HANA and Enterprise HANA
Experience in integrating SAP HANA with SAP and non-SAP systems using SLT, SDI, SDA and ETL tools such as BODS
Experience in implementing SAP HANA Analytics
Good understanding of SAP HANA Live and CDS
Demonstrable hands-on experience in HEC and Fiori applications is a plus
Benefits
A vibrant and dynamic culture with an accomplished peer group of professionals
Emphasis on learning & development
Take charge of your career by choosing any long-term specialization within SAP BI portfolio
Top pay for top performance
Comprehensive health and group insurance cover
And many more…
Visual BI Solutions Inc does not discriminate on the basis of race, sex, color, religion, age, national origin, marital status, disability, veteran status, genetic information, sexual orientation, gender identity or any other reason prohibited by law in provision of employment opportunities and benefits.
Note: Visual BI, as a policy, does not authorise external parties to conduct employment drives or extend Offers of employment on its behalf.
Upload your photo
Please provide an image in PNG, JPG or JPEG format.