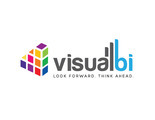 Description
Are you looking for exciting opportunities in product/solutions development with a top notch Analytics organization?
Does the idea of architecting world class SAP HANA based Business Intelligence solutions with Predictive and Big Data capabilities, running in the Cloud sounds exciting??!!
Then, this role is for you!!!
We are looking for SAP HANA developers who can specifically do the following:
Design and Develop a HANA based BI solution that utilizes SAP BW, HANA Views, Predictive Analytics Library.
Create HANA Views, Stored Procedure as per guidelines.
Work in HANA Studio to build predictive models

Requirements
The candidate should possess the following skill-set and experience:
3-5 years of hands-on experience in building and delivering BI solutions using SAP HANA, especially HANA Predictive analytics library
A very thorough understanding of HANA architecture.
Hands-on experience in building HANA Views and Stored Procedures.
Hands-on experience in building dashboards, reports using Design Studio/Lumira is a plus.
Good understanding of cloud based BI solutions
Benefits
A vibrant and dynamic culture with an accomplished peer group of professionals
Emphasis on learning & development
Take charge of your career by choosing any long-term specialization within SAP BI portfolio
Top pay for top performance
Comprehensive health and group insurance cover
And many more…
Visual BI Solutions Inc does not discriminate on the basis of race, sex, color, religion, age, national origin, marital status, disability, veteran status, genetic information, sexual orientation, gender identity or any other reason prohibited by law in provision of employment opportunities and benefits.
Note: Visual BI, as a policy, does not authorise external parties to conduct employment drives or extend Offers of employment on its behalf.

Upload your photo
Please provide an image in PNG, JPG or JPEG format.