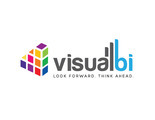 Returning Women Program- SAP
Description
Working Women Can Have It All
With the right kind of support, we believe women can successfully balance work and life. We encourage women looking to get back into the workforce to explore opportunities with us.
Requirements
Who can apply?
Women who have experience in SAP BW/BO/HANA or SQL & have taken a break from the workforce who are looking to get back into work can apply with us.
BW Developer Position:-
2 to 6 years of relevant, hands-on experience with the following specializations:
SAP BW ETL and modeling
SAP BEx – Query Designer, Analyzer and Web Analyzer
SAP BW + BOBJ Integration
Configuration and installation of SAP BI Standard Content
Strong ABAP skills are mandatory
SAP HANA Position:-
The candidate should possess the following skill-set and experience:
3-5 years of hands-on experience in building and delivering BI solutions using SAP HANA, especially HANA Predictive analytics library
A very thorough understanding of HANA architecture.
Hands-on experience in building HANA Views and Stored Procedures.
Hands-on experience in building dashboards, reports using Design Studio/Lumira is a plus.
Good understanding of cloud based BI solutions
Upload your photo
Please provide an image in PNG, JPG or JPEG format.