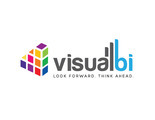 Top Star SAP BI Hire Program ( SAP BW / BO / HANA)
Description
Our Top Star SAP BI Hire Program seeks experts with market-leading credentials in BI & Analytics.
This program follows a highly selective process which evaluates qualified candidates against truly market-leading benchmarks. Candidates hired through this program receive groundbreaking compensation & benefits as well.
This opportunity is applicable for SAP BI/BW/BO/HANA Developers, Sr. Developers, Leads, Architects, Project Managers and Delivery Managers who can fulfill ONE (or more) of the requirements below.
Requirements
You have been consistently rated as a top performer (Top 5 percentile) in your career, and you can substantiate it with supporting documents such as performance review results.
You have managed to advance your career rapidly while remaining in an organization
You possess industry-leading competency in one or more areas in BI, with a wide array of public recognition available to your credit
You can provide at least three verifiable references who will vouch for the above
Submission of supporting facts through documentation/industry-leading references is a pre-requisite for your application to be considered for evaluation through our Top Hire BI Program.
Benefits
A vibrant and dynamic culture with an accomplished peer group of professionals
Emphasis on learning & development
Top pay for top performance
Comprehensive health and group insurance cover
And many more…
Note: Visual BI, as a policy, does not authorise external parties to conduct employment drives or extend Offers of employment on its behalf.
Upload your photo
Please provide an image in PNG, JPG or JPEG format.