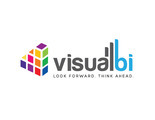 Research Analyst - Intern
Description
Exciting Internship Opportunity in Our marketing team!
You will be identifying and extracting potential prospect details for Visual BI, monitoring marketing and sales lead automation, maintaining all of marketing databases by scrubbing, entering and maintaining new and updated contact and account information.
Duration - 3 - 6 months
Stipend - 10K/month
Location - MGR Main Road ,Perungudi ,Chennai
Responsibilities
Extract leads/contacts for provided prospective companies from different sources using standard methods. Identify prospective companies using a number of deciding factors and update complete information accordingly.
Maintain and update contact information by researching and reviewing across multiple sources.
Processes contact and account source documents by reviewing data for deficiencies; resolving discrepancies by using standard procedures or returning incomplete documents to the team leader for resolution.
Enters contact and account data by inputting alphabetic and numeric information on keyboard according to screen format.
Maintains data entry requirements by following data program techniques and procedures.
Verifies entered contact and account data by reviewing, correcting, deleting, or reentering data; combining data across multiple data sources when information is incomplete; purging files to eliminate duplication of data from different marketing and sales tools.
Tests database system changes and upgrades by inputting new data; reviewing output.
Secures information by completing data base backups.
Maintains operations by following policies and procedures; reporting needed changes.
Contributes to team reporting projects as needed.
Contributes to team effort by accomplishing related results as needed.
Requirements
Strong skills in the following areas:

Organization
Lead generation
Segmentation
Data Entry Skills
Attention to Detail
Confidentiality
Thoroughness
Analyzing Information
Results Driven
High Energy Level

Professional skills in Microsoft Excel
Proficient in English
Benefits
On-the-Job training will be provided along with a stipend.
Note: Visual BI, as a policy, does not authorise external parties to conduct employment drives or extend Offers of employment on its behalf.
Upload your photo
Please provide an image in PNG, JPG or JPEG format.